DO I NEED A ROOF INSPECTION?
For most property owners whether it is a home or a commercial building their roof is an afterthought until a problem appears. Using Art's Roofing for your roof's inspection can help to avoid very costly problems in the future. Art's Roofing will pinpoint problem areas before they spiral out of control. We look for weathering and aging, storm damage, vegetation damage, proper ventilation, and perform a leak assessment.
The most expensive element of your home is your roof. Periodic roof inspections can help to ensure that your home is prepared to weather a hurricane. Roofs can deteriorate from normal wear, extreme weather conditions, building movement, material expansion & contraction and improper design. A roofing inspection can detect early signs of roof problem and if a problem is found then it can be corrected before a more costly repair is needed.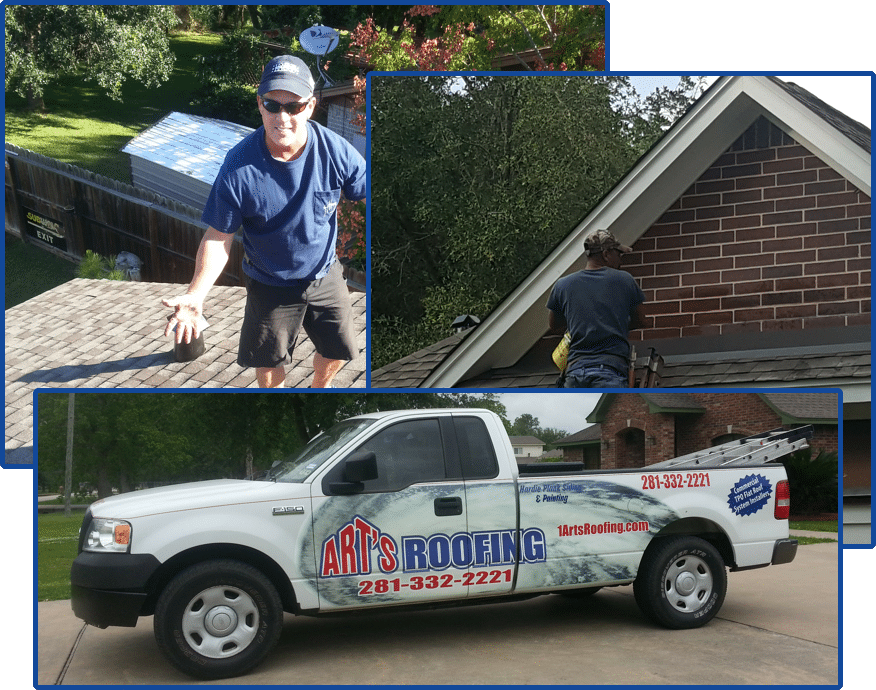 ---
Exterior Roof Inspection For:
shingle deterioration
debris
physical damage
water accumulation
structural deformation  
granular loss  
punctures  
missing shingles
Interior Inspection For:
signs of water staining
water leaks
cracks
structural damage
Roofing Inspection Costs
The cost of a roof inspection is negligible compared to the cost of repairing or replacing a roof. Roofing inspections typically start at $200 depending upon the type of roof. Regular roof inspections can be a wise investment. Wouldn't you rather find potential leaks and related damage before they become real problems?
Free estimates are not available for real estate agents, real estate inspections, or real estate related transactions.
Contact Us For A Roof Inspection
Use our contact form or give us a call (281) 332-2221 to set up an inspection on your roof..